M.S., Global Marketing Director-Cancer Genetics, Agilent Technologies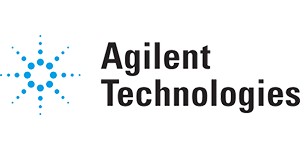 Biography
Rebecca is responsible for the strategic direction and day to day management of cancer genetics, NGS technology and molecular pathology teams. Rebecca joined Agilent in July of 2014 bringing more than 20 years of expertise gained from leading companies in life sciences, diagnostics and routine clinical testing. She received a Master's Degree in Molecular Genetics from Wake Forest University. Prior to joining QIAGEN, Asuragen and Affymetrix to lead their marketing programs, Rebecca spent several years running a high-throughput, clinical molecular oncology laboratory.
Session Abstract
 – PMWC 2018 Silicon Valley
Session Synopsis: In a clinical setting, DNA is an established molecule for use in the diagnostic journey of disease identification and monitoring. RNA, however, currently shows limited clinical use, mostly due to inherent challenges related to instability, handling and interpretation in the lab. Nevertheless, the potential value of measuring gene expression, as both a first line or even add-on testing protocol, via RNA-seq is tremendous. This coffee talk will center around the potential gains, as well as the challenges, of developing a RNA-based test for the clinic.