Ph.D., CEO, Biological Dynamics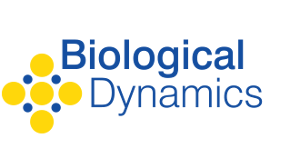 Biography
Raj Krishnan, Ph.D., is the founder and CEO of Biological Dynamics. Dr. Krishnan received his Ph.D. in Bioengineering from UC San Diego, where he pioneered the use of AC Electrokinetics for direct isolation of blood-based nanoparticles – a discovery that became a foundational technology that now powers Biological Dynamics' novel isolation platform, Verita™. Since founding Biological Dynamics in 2010, Dr. Krishnan has led Biological Dynamics's efforts to apply the unique capabilities of the platform to address key unmet needs in oncology with accessible cancer diagnostics. The company is developing a portfolio of novel oncology products designed to enable early detection and monitoring of cancer across multiple care settings, from cancer centers to physician offices and homes. For more information visit biologicaldynamics.com and follow us on Twitter @BiodynSD.
Clinical Dx Showcase: Biological Dynamics
Biological Dynamics mission is to improve global health outcomes by empowering global communities with innovative molecular diagnostic solutions.
Plasma cell-free DNA as a Biomarker for Monitoring Response to Immunotherapies and Early Cancer Detection
The proliferation of new cancer drugs and the revolution in care delivery and payment models in the past decade has brought significant complexity to cancer treatment pathways. At the same time, there has been a dearth of progress in the development of simple and affordable diagnostic tests capable of meeting the challenges presented by these new treatment paradigms.
Biological Dynamics is developing novel oncology molecular diagnostic systems for laboratory and point-of-care applications. The company's technology is unique in its ability to isolate nanoparticles, such as DNA, RNA, and exosomes, from unprocessed blood-based samples, which results in a radically simplified workflow. CEO Raj Krishnan will share results of clinical pilots using a cell-free DNA (cfDNA) based assay for monitoring response to immunotherapies in lung cancer and will introduce the company's newest programs for early cancer detection and smartphone-enabled point-of-care applications.