The Unleashed Power of Human Genetics
Over the last few years, we have witnessed a steady increase of innovations in genomic medicine. These innovative technologies and datasets are propelling us to new heights in disease understanding, diagnosis, patient stratification, and drug discovery. Human genetics applications in clinical medicine and drug development are here and now, delivering enormous innovation and impact to society.
We are entering an era of amazing growth and these technologies and applications will soon be ubiquitous in healthcare and research around the world. Millions of people have had their genes or genomes sequenced through diagnostic services, preventative screening, direct to consumer platforms, and large-scale research studies. It is expected that millions of people will be sequenced every year and that within the decade, tens to even hundreds of millions of people may have been sequenced worldwide.
The power of genetics and genomic medicine has delivered fundamental breakthroughs in rare diseases, cancer, and more broadly across common diseases. As we collectively continue to pursue, perhaps one of the greatest challenges in society, diagnosing, treating, and preventing human diseases, an expanded foundation of knowledge rooted in genetics and genomics is proving to be the critical and enabling platform that is fueling a new era of discovery and advances in medicine. There is no doubt that the impact of next-generation sequencing on genomic medicine has been tremendous – both for patients in the clinic today, receiving better health care through diagnostic and "anticipatory" medicine, and will be for patients in the future, who will have new, better medicines guided by today's genetic discoveries.
We designed a series of three sessions for PMWC 2018 Silicon Valley that highlight leading initiatives and current advances in large scale sequencing and genomic medicine that are delivering great value to science, medicine, and patients today:
It's worth mentioning that there are numerous sessions scheduled that touch upon the technological advancements of large sequence data management, processing, and analysis, knowledge extraction and reporting, and government as well as private initiatives:
The impact of NGS technologies on genomic medicine has been far reaching, and will surely continue in the years to come. Join us to discuss this healthcare revolution, January 22 – 24, at the Computer History Museum in the heart of the Silicon Valley, for PMWC 2018 SV.
With best regards,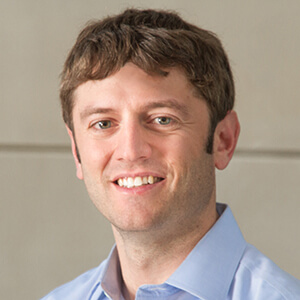 Dr. Aris Baras
PMWC Genomic Medicine Track Chair
Vice President & Head
Regeneron Genetics Center