B.S., Ph.D., Professor, University of California, San Francisco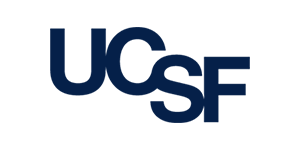 Biography
Dr. Kathy Giacomini is a Professor in the Department of Bioengineering and Therapeutic Sciences. In the late 2000s, she chaired the NIH Pharmacogenomics Research Network (PGRN), and is now Co-Principal Investigator of the NIH PGRN Hub. She is also the Co-Principal Investigator of the UCSF-Stanford Center of Excellence in Regulatory Sciences and Innovation (CERSI), a major center funded by the FDA with the goal of advancing scientific research and education related to the safe and effective use of medical products. Dr. Giacomini is considered a leader in the field of membrane transporters. She and her group discovered and functionally characterized over 100 transporter polymorphisms, and in large genome wide association studies discovered variants in transporters associated with response to the anti-diabetic drug metformin. She is a world renowned scientist and an elected member of the National Academy of Medicine.
Talk
Innovative Regulatory Science: Advancing Precision Medicine
This talk will describe the FDA-sponsored UCSF-Stanford Center of Excellence in Regulatory Science and Innovation (UCSF-Stanford CERSI). The talk will focus on a range of collaborative research projects between FDA and academic scientists, which is essential for precision medicine and approval of a broad range of innovative medical products.