M.D., SVP of Clinical Development & CMO, MacroGenics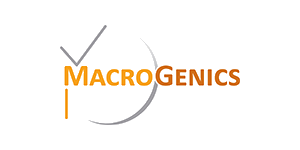 Biography
Dr. Wigginton previously served as Therapeutic Area Head of Immuno-Oncology, Early Clinical Research at Bristol-Myers Squibb (BMS), where he led the early clinical development of the BMS Immuno-Oncology portfolio including anti-PD-1, anti-PD-L1 and various immunotherapy combinations including anti-CTLA-4/anti-PD-1 among others. These studies led to proof-of-concept for Nivolumab in patients with melanoma, renal cell carcinoma, squamous and non-squamous non-small cell lung carcinoma, Hodgkin's lymphoma and hepatocellular carcinoma, and for the Ipilimumab/Nivolumab combination in patients with melanoma. He co-led the BMS International Immuno-Oncology Network (II-ON). Prior to joining BMS, Dr. Wigginton served as Director of Clinical Oncology at Merck Research Laboratories. He held several positions at the NCI-CCR. While at the NCI, he also developed the initial Phase 1 pediatric study of Ipilimumab, a study that ultimately helped to support the recent approval of Ipilimumab in children. Dr. Wigginton is also a Past-President of the Society for Immunotherapy of Cancer (SITC). He received his M.D. from the University of Michigan.
Session Abstract – PMWC 2018 Silicon Valley
Session Synopsis: We have very effective immune checkpoint inhibitors targeting molecules like PD-1 or CTLA-4, and undoubtedly this class of inhibitors and their combination has laid the foundation for the described success in the clinic. This session will explore effective combination immunotherapies, biomarker development, understanding the mechanism of action, and the progress and future prospects of combinations, both with established treatment options and novel modalities and targets.