M.D., MMSc, Associate Professor of Genomic Medicine and Surgical Oncology, MD Anderson Cancer Center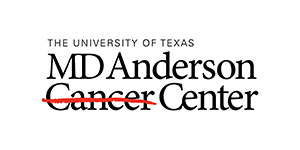 Biography
Dr. Wargo's career commitment has always been to advance the understanding and treatment of disease through science. Dr. Wargo began her academic career at Harvard University where she practiced as a physician scientist studying the interface between oncogenic mutations and anti-tumor immunity. Dr. Wargo was recruited to MD Anderson Cancer Center in 2013 to help lead their world-renowned Moon Shot program and to continue her critical work as a translational investigator. Since joining MD Anderson, Dr. Wargo has made major contributions in better understanding responses to cancer therapy and has also helped to develop novel strategies to combat therapeutic resistance (including via modulation of the host microbiome). Dr. Wargo is a lead investigator on several high priority cancer trials, and also serves on numerous advisory boards and speakers panels. She is innovative in her approach, and aims to work with others worldwide to improve outcomes for patients with cancer.
Session Abstract – PMWC 2018 Silicon Valley
Session Synopsis: Understanding the influence of the tumor microenvironment on cancer behavior and response to treatment is now considered a very important component of targeted treatment. This session will focus on the microenvironment, its complex role in cancer, our ability to modulate it, and discuss existing and potential strategies aimed at targeting both cellular and molecular tumor microenvironment components.