Ph.D., Assistant Professor, Computer Science and Engineering, University of Michigan, Ann Arbor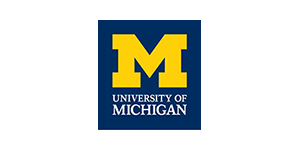 Biography
Jenna Wiens is a Morris Wellman Assistant Professor of Computer Science and Engineering (CSE) at the University of Michigan in Ann Arbor. Her primary research interests lie at the intersection of machine learning, data mining, and healthcare. She is particularly interested in time-series analysis and transfer/multitask learning. The overarching goal of her research agenda is to develop the computational methods needed to help organize, process, and transform patient data into actionable knowledge. Jenna received her PhD from MIT in 2014. In 2015 she was named Forbes 30 under 30 in Science and Healthcare; she received an NSF CAREER Award in 2016; and recently she was named to the MIT Tech Review's list of Innovators Under 35.
Talk
Increasing the Utility of Machine Learning in Healthcare
Today's hospitals are collecting an immense amount of patient data. In this talk, I will describe ongoing efforts aimed at developing the artificial intelligence and machine learning tools needed to transform these data into actionable knowledge, with the ultimate goal of changing clinical practice and improving patient care.