M.D., Ph.D., President & CEO, Vanderbilt University Medical Center; Dean, Vanderbilt University Medical Center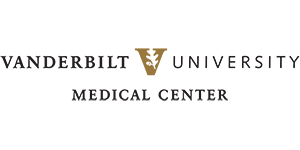 Biography
Jeffrey R. Balser, MD, PhD is President and CEO of the Vanderbilt University Medical Center (VUMC) and Dean of the Vanderbilt University School of Medicine. Dr. Balser is leading one of the Southeast's largest and most comprehensive academic medical centers with 22,000 employees and revenues exceeding $4B. VUMC also leads one of the nation's largest provider-led healthcare networks, with 60 hospitals and 5000 clinicians across 5 states. In 2016 he led VUMC through an historic restructuring process with Vanderbilt University, establishing VUMC as a financially and legally separate corporation. A graduate of Tulane University (BS. Engineering) and Vanderbilt University (MD/PhD), he completed residency training in anesthesiology and fellowship training in cardiac anesthesiology and critical care medicine at Johns Hopkins. Joining the Hopkins faculty in 1995, he led an NIH-funded research program aimed at the genetic causes of cardiac rhythm disorders. He returned to Vanderbilt in 1998 and soon was appointed Chair of Anesthesiology. Later, as VUMC's chief research officer, he led a period of expansion that moved the School of Medicine into the nation's top 10 in NIH funding. In 2008 he was elected to the National Academy of Medicine, and later that year was named the school's eleventh dean.
Talk
Creation of Precision Medicine Workforce
Dr. Balser will share perspectives on the emerging needs of the health workforce in order to implement precision medicine at scale in large health systems.