Ph.D., Vice President, R&D Clinical Sequencing Division, Thermo Fisher Scientific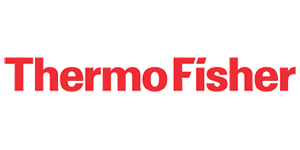 Biography
In this role, Dr. Godsey is responsible for driving development of Thermo Fisher Scientific's next generation of life science, transitional medicine and IVD products, including establishing a best in class companion Dx program as the centerpiece for CSDs Oncology Portfolio. Prior to that, he served as Senior Vice President of Product and Technology Development at Roche Tissue Diagnostics/Ventana Diagnostics, where he was responsible for leading the technology strategy, product development and on-market support. In this role, Dr. Godsey, built Ventana's CDx program supporting Genentech, as well as external pharma partners such as Pfizer. Prior to Roche, Dr. Godsey led R&D Teams at Digene, Veridex, Gen-Probe and Dade-Behring. Dr. Godsey has had the privilege of launching a number of molecular Dx industry firsts, including the first FDA approved auto matched, molecular Dx asseys for blood screening, STD Screening and CTCs. Dr. Godsey also brings general management experience to any new challenge he takes on. He holds a Ph.D. in biology from St. John's University.
Session Abstract – PMWC 2018 Silicon Valley
Session Synopsis: Understanding the influence of the tumor microenvironment on cancer behavior and response to treatment is now considered a very important component of targeted treatment. This session will focus on the microenvironment, its complex role in cancer, our ability to modulate it, and discuss existing and potential strategies aimed at targeting both cellular and molecular tumor microenvironment components.