Director, Michigan Medical's Program for Positive Aging, Professor of Psychiatry, Michigan Medical; Research Investigator, CCMR & GRECC, VA Ann Arbor Health System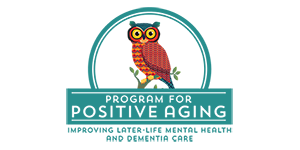 Biography
Dr. Kales is Professor of Psychiatry at the University of Michigan and a Research Investigator in the Center for Clinical Management Research (CCMR) and the Geriatric Research Education and Clinical Center (GRECC) in the VA Ann Arbor Health System. She is also the founding Director of the UM Program for Positive Aging (PPA), a multifaceted UM program established in 2009. As a fellowship-trained, board-certified geriatric psychiatrist, her research program is directly informed by her clinical work and experiences with patients, families, providers, and systems to diminish the barriers to effective and high quality care for older patients with dementia or with mental health issues. Dr. Kales dedicatedly links her research findings with clinical practice and family guidance. Her research has been continuously federally-funded since 2001 and she is the author of over 100 journal articles, reviews and book chapters. She is recognized as an international expert in: the behavioral and psychological symptoms of dementia; depression in later life; mental health disparities in older minority adults; and in pharmacoepidemiological research related to the prevalence and risks of use of antipsychotic and other psychotropic medications in patients with dementia. Dr. Kales is passionate about continuing to develop the Program for Positive Aging into a national and international leader in improving mental health and dementia care for older adults and their families.
Talk
Wellness and Aging Showcase: Beyond Sedation: Helping Caregivers and People with Dementia to Live Well
The audience will gain an understanding of the products developed by the Program for Positive Aging based on research on how to benefit patients and caregivers by providing easy-to-use guides, strategies, techniques and products we've developed and are in use by a number of institutions worldwide.