PMWC PIONEER AWARD
Developed Foundational Technologies Designed to Invent Groundbreaking Therapies
M.D., Ph.D., President & CSO, Regeneron Pharmaceuticals, Inc.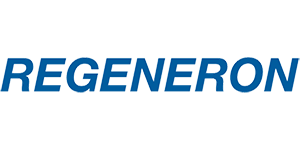 Biography
Dr. Yancopoulos has been the Chief Scientific Officer at Regeneron Pharmaceuticals, Inc. since January 1998 and its President since December 16, 2016. Dr. Yancopoulos joined Dr. Schleifer in 1989 as founding scientist of Regeneron, and together they built and have managed the Company since then. In 2004, he was elected to be a member of the National Academy of Sciences. Dr. Yancopoulos, together with key members of his team, is a principal inventor and/or developer of the six FDA-approved drugs the Company has developed, EYLEA® (aflibercept) Injection, PRALUENT® (alirocumab) Injection, DUPIXENT® (dupilumab) Injection, KEVZARA® (sarilumab) Injection, ZALTRAP® (ziv-aflibercept) Injection for Intravenous Infusion, and ARCALYST® (rilonacept) Injection for Subcutaneous Use, as well as of its foundation technologies, including the TRAP technology, VelociGene®, and VelocImmune®. As one of the few members of the National Academy of Sciences from industry and as an author of a substantial number of scientific publications, Dr. Yancopoulos has a distinguished record of scientific expertise. In 1997 survey by the Institute for Scientific Information, he was listed among the 11 most highly cited scientists and was the only non-academic scientist in that group. He received his Ph.D. in Biochemistry and Molecular Biophysics and his M.D. from Columbia University.