M.D., Assistant Professor, Department of Medicine, UCSF; Lead Researcher, Collisson Lab, UCSF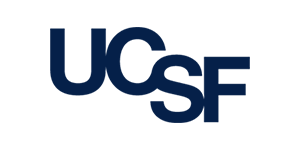 Biography
Eric Collisson is a medical oncologist with a specific interest in the genomics of cancer and Associate Professor of Medicine In Residence at the University of California, San Francisco (UCSF). His academic lab uses a variety of techniques to interrogate three basic themes in the biology and clinical behavior of lung and pancreatic cancers in particular: 1) intra- patient tumor heterogeneity at the temporal and anatomic levels, 2) inter-patient heterogeneity between different patients and 3) tumor-micro environmental interactions. Eric's lab uses a combination of genetically engineered mouse models, cell lines, and clinically derived samples to interrogate multiple genomic outputs with a focus on genomic DNA and mRNA. They have recently developed new mouse models of lung cancer to model somatic events observed in patient genomes. Pancreatic cancer studies focus on somatic events that modify KRAS signaling in the intact animal, with a focus on the microenvironment. Dr. Collisson's clinical practice at the Helen Diller Comprehensive Cancer Center at UCSF focuses on using new technologies to genotype cancer patients' tumors and, in cases, their germline susceptibility to certain cancer types. In this capacity Dr. Collisson plays a bridging role enabling new diagnostic techniques to reach their maximal potential clinically in the shortest amount of time.
Session Abstract
– PMWC 2018 Silicon Valley
Session Synopsis: Genomics guided precision medicine has great potential in terms of health management, disease prevention and improved diagnosis and treatment – however significant interpretation, translational and decision support challenges remain for molecular diagnostics labs, physicians and the patients and consumers they serve. There has been material progress in the development of better assays and wet lab capabilities but significant unmet needs and challenges remain for the insightfulness, clinical relevance and action-ability of lab reporting and physician decision support that has constrained the democratization of these promising genomics technologies. This panel, moderated by Sean P. Scott from QIAGEN, and composed of key stakeholders across the clinical workflow from ordering physician through laboratory director and pathologist to patient will provide a broad perspective on the current state of genomics-guided precision medicine and provide input on the trends, opportunities and challenges moving forward.