Ph.D., Vice President, R&D Bioinformatics, MedImmune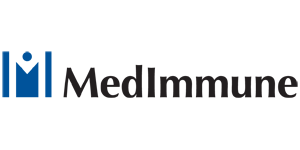 Biography
Dr. David Fenstermacher is the Vice President R&D-Bioinformatics at Medimmune, LLC. and has more than 30 years of research experience as a molecular biologist and bioinformaticist. During his twenty years in bioinformatics, David has designed and directed the implementation of numerous bioinformatics and biomedical informatics distributed computing systems to support basic, translational and clinical research, including multiple institution research projects. He has also designed data warehouses that integrate patient-level clinical data and other 'omics data to support studies focused on cancer and other human diseases. Current research focuses on developing informatics resources that span the informatics continuum of Bioinformatics, Biomedical Informatics and Clinical/Medical Informatics specifically for precision medicine including clinical decision support, digital health and health outcomes research. Before joining MedImmune, he served as the Chief Research Information Officer for Virginia Commonwealth University and was Founding Chair of the Department of Biomedical Informatics at the H. Lee Moffitt Cancer Center.
Session Abstract – PMWC 2018 Silicon Valley
Session Synopsis: Health care providers increasingly require multi-omic data sets, including phenotypic data informed by genomic data. Such data needs to be obtained in an economically sustainable way and made available on an agile user-friendly platform so that these data may inform clinical care and lead to health improvements.Pharmaceutical companies ("Pharmas") are interested in obtaining datasets containing phenotypic/clinical and genomic information generated from patient cohorts of specific disease areas. Such datasets can help Pharma researchers identify drug targets or find biomarkers, validate hypotheses related to the interaction of genomics with disease or with specific therapies, and identify candidate populations for future clinical trials. Payers are also interested in the outcomes related to new discoveries and therapies in order to reimburse for these treatments. This session will focus on how both health care provider organizations, Pharmas and Payers are working toward solving these complex and challenging problems from a technical and business model perspective.