B.S., Market & Business Development Leader, Roche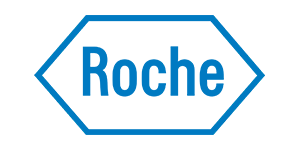 Biography
Daniel Tiber has 18 years in oncology, including 6 years in business development. Currently, he is a Market & Business Development Leader at Roche Diagnostics Information Solutions, a division designed to empowering personalized healthcare through clinical decision support. The first solution offered through Roche DIS is the cloud-based tool NAVIFY Tumor Board, which improves workflows associated with patient data management. Prior to Roche, he held business development roles at Veritas Genetics, alongside 7+ years in translational medicine at AstraZeneca, Takeda Oncology, and Shire. He has. B.S. in Biology from Worcester Polytechnic Institute, and is working towards an MBA at Northeastern.
Clinical & Research Tools Showcase: Roche
Roche is an established leader in digital oncology, committed to utilizing data to drive more informed patient care and research.
Using Precision Data and Workflow Management to Empower Tumor Boards
It is clear that when an interdisciplinary team is brought together, there are many opinions and inefficiencies in managing patient care. The NAVIFY Tumor Board solution coalesces disparate data including diagnostic testing or genomic reports. NAVIFY not only aids with the aggregation and curation of patient data, but also provides clinical decision support applications such as clinical trial matching, cohort analysis, or drug treatment options based on cancer stage and genomic mutations.