Ph.D., CEO, Istari Oncology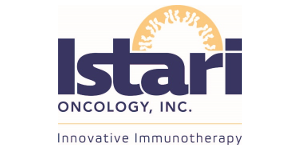 Biography
Dr. Bolognesi is Professor Emeritus at Duke Medical Center, presently serving in a special capacity within Duke University Medical Center. He is chair of the Joint Steering Committee of MedBlue Incubator, Inc., an entity formed to identify and assist in the development of promising ideas, discoveries, innovations, and/or technologies from Duke faculty that have commercial potential. His career spans all phases of drug development, and he has held a number of senior management positions. He was Founder, CEO and Chief Scientific Officer at Trimeris, Inc., a publicly traded biotechnology company that successfully obtained FDA approval for Fuzeon®, a first-in-class HIV fusion inhibitor, and he led the execution of its development and commercial collaboration with F. Hoffmann-La Roche AG. He also served as CEO and Chairman of b3Bio, Inc; CEO, Enci Therapeutics, Inc.; and CEO, C2 Regenerate, Inc. Dr. Bolognesi's scientific career spans three decades, during which he has held many positions at Duke University, including: James B. Duke Professor of Surgery, Professor of Microbiology/Immunology, Vice Chairman for Research and Development – Department of Surgery, Deputy Director of the Duke Comprehensive Cancer Center, and Director of the Duke University Center for AIDS Research. While at Duke, he and his research team contributed to the discovery of AZT (the first anti-HIV drug), identified the HIV protein targeted by fusion inhibitor drugs, and established a central laboratory that supported all HIV vaccine clinical trials sponsored by the National Institutes of Health. He also directed the NIH Central Laboratory for AIDS Vaccine Clinical Trials.
Immunotherapy Showcase: Istari Oncology, Inc.
Istari Oncology, Inc. is a clinical-stage biotechnology company focused on novel immuno-oncology and immunotherapy platforms for the treatment of glioblastoma and a wide variety of tumors.
PVSRIPO, A Prototypic Oncolytic Recombinant Polio Virus Vaccine
Understanding of the results and potential of PVSRIPO, a prototypic oncolytic recombinant polio virus vaccine.