MBA, J.D., Partner, Womble Bond Dickinson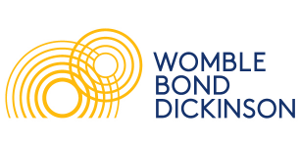 Biography
Christopher Bolen is an Intellectual Property partner in the transatlantic law firm Womble Bond Dickinson and is based in the firm's Research Triangle Park office. A member of Womble Bond Dickinson's Life Sciences Sector Team, Christopher advises global and regional life sciences companies and other technology- and knowledge-based businesses to develop and implement IP strategies specifically designed to work to their competitive advantage. His practice focuses on complex technology licensing, strategic alliances, technology development and commercialization arrangements, and other IP-related transactions. Christopher is a member of Womble Bond Dickinson's Global Board. Prior to joining the firm's Global Board, Christopher served as Co-chair of the firm's Intellectual Property Practice Group, and as the Managing Partner of the Research Triangle Park office. An avid classic car enthusiast, Christopher recently completed the restoration of a 1962 Chevrolet Corvette that had been in the family for over 30 years. Her name is Maxine.
Immunotherapy Showcase: Womble Bond Dickinson
With teams located across the US and the UK, and networks and relationships around the world, we bring an international perspective and extended jurisdictional reach to a wide range of client needs — a powerful combination that presents a compelling alternative to other firms.
Licensing Challenges and Opportunities for Antibody Therapies in the Wake of Amgen v. Sanofi
In 2017, in the case of Amgen, Inc. v. Sanofi, the Federal Circuit Court of Appeals changed the patent landscape for companies developing antibody therapies. The court's holding created new hurdles to the patentability of antibodies and gave competitors new ammunition for challenging the validity of existing antibody patents. The decision also opened up new avenues for designing around the claims of existing antibody patents. Against the backdrop of still-evolving patent laws, this presentation will explore some of the new challenges and opportunities to companies seeking to license antibody innovations. The discussion will highlight tactics for maximizing monetization of antibody technologies and provide cautionary guidance regarding missed commercialization opportunities.