Ph.D., FACMG, Director and Professor, Autism & Developmental Medicine Institute, Geisinger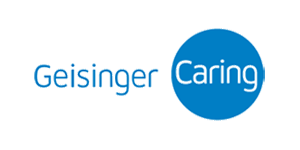 Biography
Dr. Christa Lese Martin, PhD, FACMG, is a Professor and the founding Director of the Autism & Developmental Medicine Institute at Geisinger. She is Board-certified by the American Board of Medical Genetics and Genomics (ABMGG) in Clinical Cytogenetics. Her research focuses on using a "genetics-first" approach to characterize neurodevelopmental and neuropsychiatric disorders, including autism, with an ultimate goal of developing precision health-driven treatments. She also focuses on evidence-based approaches to understanding genomic variation. Dr. Martin is one of the Principal Investigators of the NIH-funded Clinical Genome Resource (ClinGen) and serves as a Co-Chair of the ACMG Secondary Findings Working Group. At Geisinger, she is part of the leadership team for the MyCode Community Health Initiative – a groundbreaking precision health initiative bringing genomic medicine into everyday healthcare. Dr. Martin completed her PhD in Human Genetics at the University of Pittsburgh. She did her postdoctoral training at the University of Chicago in the Department of Human Genetics.
Session Abstract – PMWC 2018 Silicon Valley
Session Synopsis: Genetic testing can be a daunting experience, yet the return of genetic findings allows the provision of clinically actionable results for findings associated with disease risks and anticipated medical needs. Obtaining this information back is therefore of high value to patients who would have otherwise not learned of their genetic risk. This session will focus on the advantages of patients getting genetically tested and learning about a genetic predisposition and potential associated health impacts.