Ph.D., Associate Professor, Duke University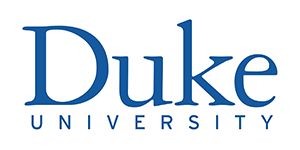 Biography
Dr. Charles A. Gersbach is the Rooney Family Associate Professor at Duke University in the Departments of Biomedical Engineering and Orthopaedic Surgery, an Investigator in the Duke Center for Genomic and Computational Biology, and Director of the Duke Center for Biomolecular and Tissue Engineering. His research interests are in genome and epigenome editing, gene therapy, regenerative medicine, biomolecular and cellular engineering, synthetic biology, and genomics. He received his Bachelors degree in Chemical Engineering from Georgia Tech and a PHD in Biomedical Engineering from Georgia Tech and Emory University before completing postdoctoral studies at The Scripps Research Institute. Dr. Gersbach's work has been recognized through awards including the NIH Director's New Innovator Award, the NSF CAREER Award, and the Outstanding New Investigator Award from the American Society of Gene and Cell Therapy. In 2017 he was inducted as a Fellow of the American Institute for Medical and Biological Engineering.
Talk
CRISPR Tools for Gene Therapy and Programming Epigenetics
CRISPR-based gene therapies are rapidly advancing to clinical trials and expanding in the range of diseases to which they can be applied. In parallel, next-generation CRISPR technologies are providing many new tools for manipulating the structure and function of DNA and RNA. This talk will highlight recent progress in these areas.