M.D., Ph.D., Director, Michigan Center for Translational Pathology; Investigator, Howard Hughes Medical Institute; S.P. Hicks Endowed Professor of Pathology, American Cancer Society Research Professor & Professor of Urology, University of Michigan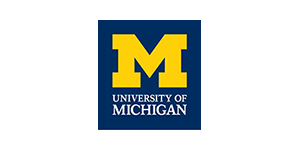 Biography
Dr. Chinnaiyan's research expertise is in functional genomic, proteomic and bioinformatics approaches to study cancer for the purposes of understanding cancer biology and to discover clinical biomarkers. The landmark discovery of TMPRSS2-ETS gene fusions in prostate cancer in 2005 from his lab redefined the molecular basis of prostate and other solid cancers. He also led the development of the popular cancer profiling bioinformatics resource called Oncomine (www.oncomine.org). In 2011, his team developed high-throughput clinical sequencing approaches for precision oncology (MI-ONCOSEQ). A number of clinically significant discoveries were made from this study in various cancer types; moreover, the mutational landscape of metastatic castration-resistant prostate cancer and diverse pediatric cancers have been analyzed. Recently, his team carried out a comprehensive molecular analysis of metastatic solid tumors of diverse lineage and biopsy site from 500 adult patients (MET500 cohort) by performing clinical-grade integrative whole exome (tumor/normal) and transcriptome sequencing. Results of this study demonstrated that integrative sequence analysis provides clinically relevant, multidimensional view of the complex molecular landscape and microenvironment of metastatic cancers. The manuscript presenting the analysis of the MET500 cohort was published in Nature and featured on the cover of the journal.
Talk
The Application of Integrative Sequencing for Precision Oncology
Michigan Oncology Sequencing Center (MI-ONCOSEQ) enrolls adult and pediatric cancer patients whose tumor (and matched normal) specimens undergo clinical sequencing analysis carried out in a CLIA-certified laboratory, to provide a comprehensive landscape of somatic and germline alterations for the purpose of identifying informative and/or actionable mutations.