Ph.D., Co-Founder & Head of Illumina Accelerator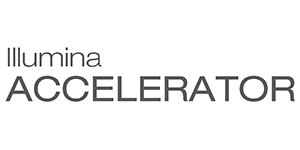 Biography
Amanda Cashin is Co-Founder and Head of Illumina Accelerator, a leading company creation engine and investment vehicle focused on building genomics-driven startups. Founded in Fall 2014 in San Francisco, Illumina Accelerator has invested in over 10 startups advancing breakthrough applications in genomics, including applications in therapeutics, women's health, cancer diagnostics, consumer nutrition, agriculture, synthetic biology, and skin microbiome. Previously, Amanda was Senior Vice President of Alexandria Venture Investments at Alexandria Real Estate Equities, Inc. Amanda also led a team of life science professionals with strong science and business expertise responsible for industry research, company analysis, business development, and thought leadership activities to help position Alexandria at the forefront of the industry. She earned a Ph.D. in Chemical Biology from the California Institute of Technology. Her scientific expertise and peer-reviewed publications are in the fields of biochemistry, organic chemistry, physical chemistry, pharmacology, electrophysiology, and neuroscience.
Session Abstract – PMWC 2018 Silicon Valley
Session Synopsis: This panel will focus on how the use of novel approaches such as liquid biopsies and technologies such as NGS can be integrated in personalized medicine to improve patient management. We will discuss what it will take for the most recent developments to be incorporated in routine clinical care.