J.D., Partner, Financial Regulatory Lead and FinTech Co-Lead, Womble Bond Dickinson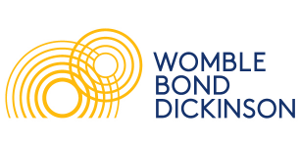 Biography
Alexandra Villarreal O'Rourke is a partner in the Charlotte office of Womble Bond Dickinson. She advises a wide range of companies on regulatory compliance, risk and change management, and technology integration. She has deep experience on legal issues related to the use of Artificial Intelligence and Machine Learning, and her clients include the creators and users of some of the most advanced applications of these technologies. Prior to joining Womble, Alexandra spent nearly a decade working in the federal government, where she advised senior agency leaders, ambassadors, innovation experts, and White House officials. Most recently, she served as Senior Counsel with the Consumer Financial Protection Bureau. In that role, she led the legal division's efforts and interagency coordination on legal issues related to AI and other emerging technologies.
AI and Data Sciences Showcase: Womble Bond Dickinson
With locations on both sides of the Atlantic, we provide the breadth of legal experience and services to meet our clients' needs without losing the intimacy of being connected to our different communities.
Managing Legal Risk in the Use of AI and Machine Learning Tools
Artificial Intelligence and Machine Learning tools are revolutionizing healthcare. From advanced diagnostics to dynamic treatment selection, these tools hold immense promise. However, they also present a new and ever-changing set of risks and challenges for healthcare professionals. This talk will cover key legal puzzles in the areas of regulatory compliance and data privacy surrounding some of the industry's most promising AI and ML solutions. It will also provide practical tips on identifying and addressing these potential risks.