M.D., Ph.D., Vice President, Translational Medicine, Kite, a Gilead Company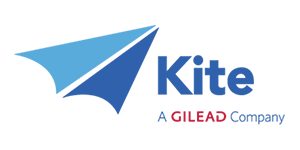 Biography
Adrian Bot, M.D., Ph.D. is the Vice President of Translational Medicine at Kite, a Gilead Company, developing genetically engineered T cell therapies. He has more than 20 years of experience in biomedical research and development, in industry environment. Dr. Bot's background is in research and development of immunotherapies, comprising both biomolecules, small molecules, and cell and gene therapies, from start-up to commercial-stage organizations. Dr. Bot obtained his M.D. at the University of Medicine and Pharmacy in Timisoara – Romania and his Ph.D. in Biomedical Sciences at Mount Sinai School of Medicine in New York. Subsequently, he was a Guest Scientist at the Scripps Research Institute in La Jolla, and Scientist, Principal Scientist and Director of Immunology Research at Alliance Pharmaceutical Corp. in San Diego. In Nov 2002, Dr. Bot joined Allecure Pharmaceuticals which became MannKind Corp, where he was a Director of Research and Development. During almost 10 years at MannKind, he had several other appointments: Senior Director of Translational Medicine, Vice President of Scientific Management and Vice President of Research, prior to his appointment as Chief Scientific Officer at Kite Pharma and then Vice President of Translational Medicine at Kite, a Gilead Company. He authored or co-authored more than 100 research articles, abstracts, reviews, book chapters and monographs, in basic and applied immunology, and led or served on several editorial boards such as International Reviews of Immunology and Journal of Translational Medicine.
Session Abstract – PMWC 2019 Silicon Valley
Session Synopsis: Cancer tumors use many strategies to evade the host immune system, including down regulation or weak immunogenicity of target antigens and creation of an immune-suppressive tumor microenvironment. T cells play a key role in cell-mediated immunity and, recently, strategies to genetically modify T cells either through altering the specificity of the T cell receptor (TCR) or through introducing antibody-like recognition in chimeric antigen receptors (CARs) have made substantial advances. The potential of these approaches has been demonstrated in clinical trials and received approvals from the US FDA and European regulators. Challenges for bringing genetically modified T-cell immunotherapy to many patients with different tumor types remain. These challenges range from the selection of antigen targets and dealing with regulatory and safety issues to successfully navigating the routes to commercial development.